Skip to Content
Stallings Landscaping Inc Delivers Seasoned Firewood
Are you ready for summer bonfires? Do you need wood for your in-home fireplace for the winter? Stallings Landscaping Inc has all the wood you need for either season, and we can deliver it right to your door. Put down the ax and let our team do all the hard work by chopping and bundling your pile of wood for whatever occasion you need. For over 20 years, we have been chopping and delivering cords of wood to residents and businesses in the Stallings Landscaping Inc. Our customers know we only bring the best when they need seasoned firewood on the same day they order it. Give us a call today and get all the firewood necessary for your next gathering or to help lower your heating bill while it snows.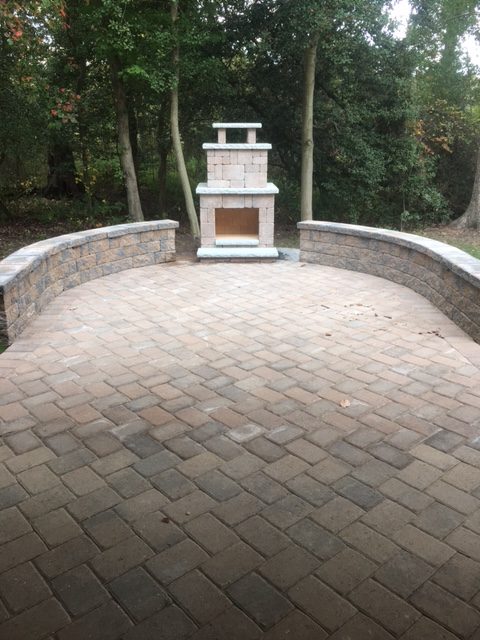 Firewood Saves You Money and Brings the Heat
There is nothing cozier than curling up with a good book or your favorite television show next to a crackling fire. Stallings Landscaping Inc helps provide the firewood for you. Our dedicated team drives in rain, snow, and other weather conditions to ensure you get the firewood you need today to stay warm tonight. You can either reach out online to order your seasoned firewood cord or reach out over the phone. These services are especially necessary for the cold winter months of Davidsonville, MD. You can save so much on your heating bill if you have a fireplace or standalone fireplace stove. Other sources of heating in the home can end up costing you thousands of dollars. With firewood as your primary source of heat, you can keep costs down and enjoy the brilliant flame from your couch or recliner.
Seasoned Firewood in a Variety of Sizes
Whatever size or the amount you need of seasoned firewood, our professionals have you covered. We do the hard part and help get you longer or shorter pieces. Depending on the demand, this may take us a day or two longer, so please be sure to call ahead if you have specific size needs for your fireplace. Our seasoning process also helps the firewood burn cleaner and longer. We provide a more efficient burn to keep you warmer, longer. Get the most out of your firewood by trusting the team at Stallings Landscaping Inc to supply your home all year long.