Skip to Content
Patios, Retaining Walls & Walkways
Escape to a Relaxing Patio
A well-crafted patio can make a significant difference in your outdoor living experience. Stallings uses only the finest materials to ensure that you are satisfied with the look and quality of your patio. Let us take care of the heavy lifting while you decide on the details that will make the patio perfect for you. Whether you plan on using a patio as your primary outdoor seating area, or as an extension of your pool or outdoor kitchen, we will help you get the most out of your space.
When considering what kind of patio works best for your home, ask yourself what the space will most often be used for. If you enjoy entertaining large parties, we can assist you in optimizing your seating area. If you're just looking for a comfortable spot to soak up some sun, we will work with you to create your ideal backyard retreat. The better we understand the image you have in mind, the closer we can get to replicating it.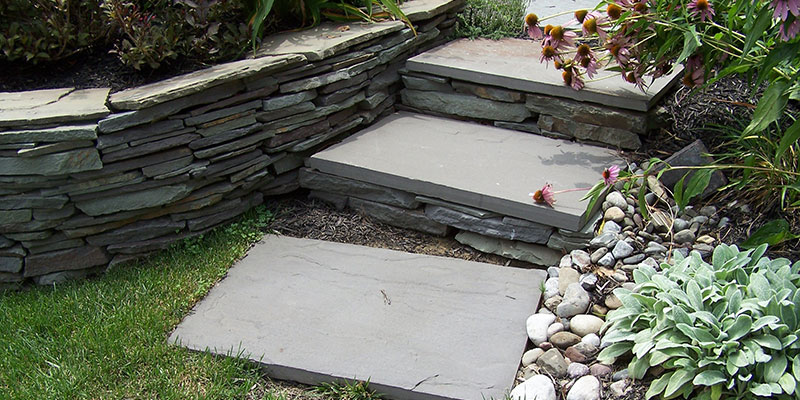 Protect Your Landscape with a Retaining Wall
Like our other hardscape options, our retaining walls are designed to add to your home's aesthetic appeal, not detract from it. We will keep the look of your landscape in-tact, while installing functional components. Retaining walls can be used to remedy a variety of common landscaping issues. If you have a steep slope on your property, we can install a retaining wall to prevent erosion in that area. This will protect your garden, water features, and entertaining areas from rocks and runoff. Retaining walls can also improve drainage and prevent flooding. Let us know if you have experienced any complications in your lawn and we will help you find an appropriate solution.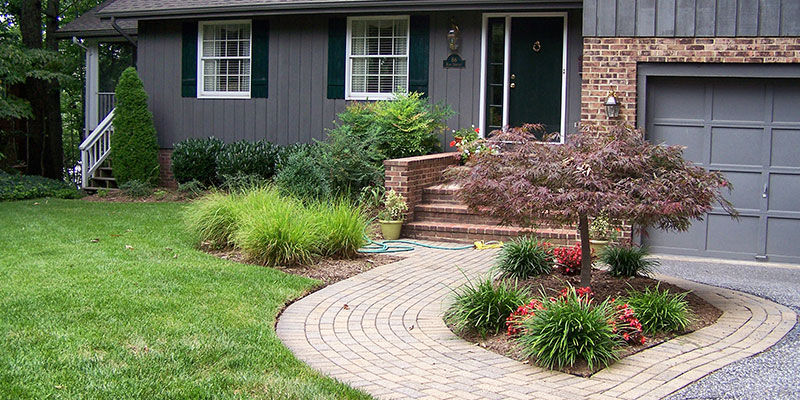 Complete Your Landscape with a Charming Walkway
Adding a walkway to your landscape can influence the atmosphere of your outdoor living experience considerably. A beautiful walkway welcomes guests into your home or outdoor space and gives your home that wow factor you've been looking for. Walkways also make your outdoor space easier to navigate. Guide first time guests to your entertaining area with a smooth, even path or stairs for steep areas. Whether you are adding a walkway to your current outdoor living space or you are starting from scratch, we have a design solution for your property.