Skip to Content
Stone & Gravel Ready for Delivery from Stallings Landscaping Inc
Whether you need large stones to fill your landscaping or enough gravel to create a driveway, Stallings Landscaping Inc is the team to call in Davidsonville, MD. We deliver these products with ease and install them in no time. Stone and gravel are such great options for any size yard. They cover the ground and protect your soil. They look great on top of it all. No longer will you need to worry about soil erosion and other issues with topsoil problems. You can add a pop of color to your landscaping by using stone and gravel today from the Stallings team. Give us a call today if you are considering making the switch from mulch to stone or gravel. We can give you a free estimate and help design your new landscaping.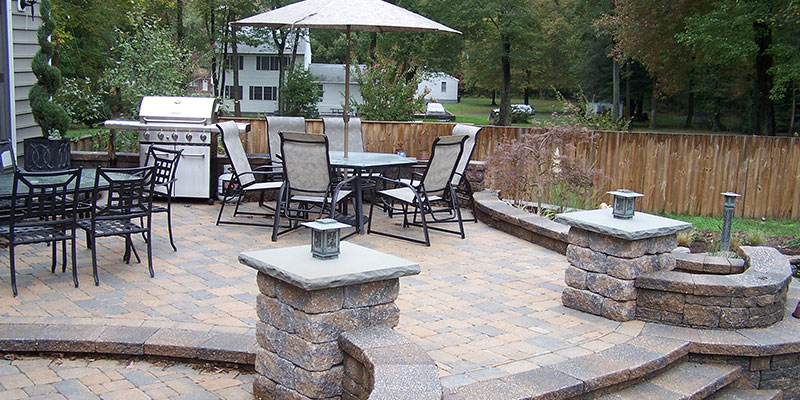 Wide Selection of Stone and Gravel
Over the years, we have come to find and utilize many different types of stone and gravel for your landscaping and driveway needs. If you know which stone and gravel you would like, you can easily order online, but we are also more than happy to visit your home and assess the needs and go over color, styles, and sizes. We help bring your landscaping dreams to come to life. Check out some of the options below and please don't hesitate to reach out to our experienced staff with questions about different colors or sizes:
River Rock
River Wash
57 Bluestone Gravel
57 Red Brick Colored Stone
Gray CR-6
And More!
Easy to Install and Maintain Throughout Your Landscaping
Stone and gravel are so easy to get installed around your home. With our professional tools and trucks paired with over 20 years of experience, we can efficiently move and install into your landscaping or driveway. It also fits the space you have them installed, so there is no need to waste time with cuts made to fit your area. Simply place them within the parameter and allow them to settle. There is no mixing or curing, so once we finish, the job is done! And keeping it well maintained is as easy as spraying for weeds and refilling gravel if depressions or potholes develop. These are issues you can address or simply call us to come out, and we can handle the maintenance issues ourselves.