Skip to Content
Landscape Design & Maintenance Installation
Commercial Landscaping – Putting the same care and passion of your business into your curb appeal
A property's landscaping is one of the first things people notice about a company. A poorly developed landscape doesn't bode well for business while a beautiful refreshing atmosphere will set the stage for how the public views you. Allow Stallings to create and design your unique oasis that will literally grow around you. We custom design your architectural landscape features considering the style of your property. The knowledgeable team at Stallings are familiar with the changing landscapes here in the Mid-Atlantic region. We will draft your design according to your particular environment with consideration to the soil, climate, and location. We will utilize your vision and work with you to create a unique blueprint that will reinforce your property's identity or define a harmonious new one!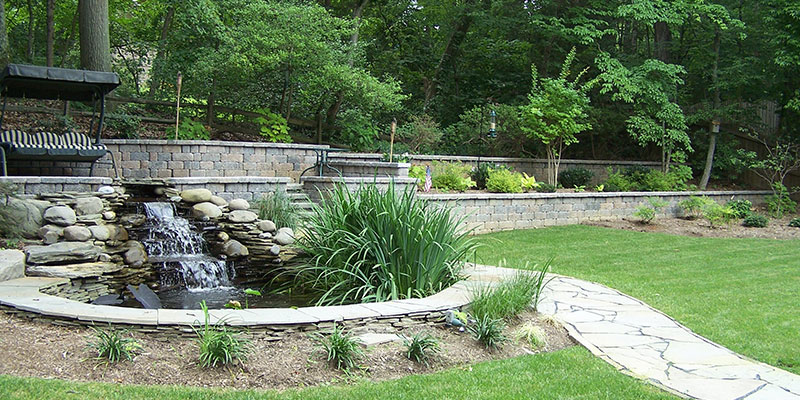 Residential Landscaping – Creating your own slice of paradise
Upon our initial consultation, we will evaluate your property and discuss your thoughts. Our goal is to produce a design to make your concept a reality. We can also take the lead if you are unsure of the best way to utilize your outdoor space. Our specialists love to exercise their creative minds. We are renowned for our innovation and imagination. Whatever your vision or budget Stallings vows to produce a landscape you will be proud of and will be sure to enjoy for years. Our professional team is ready to create the elegant outdoor setting of your dreams.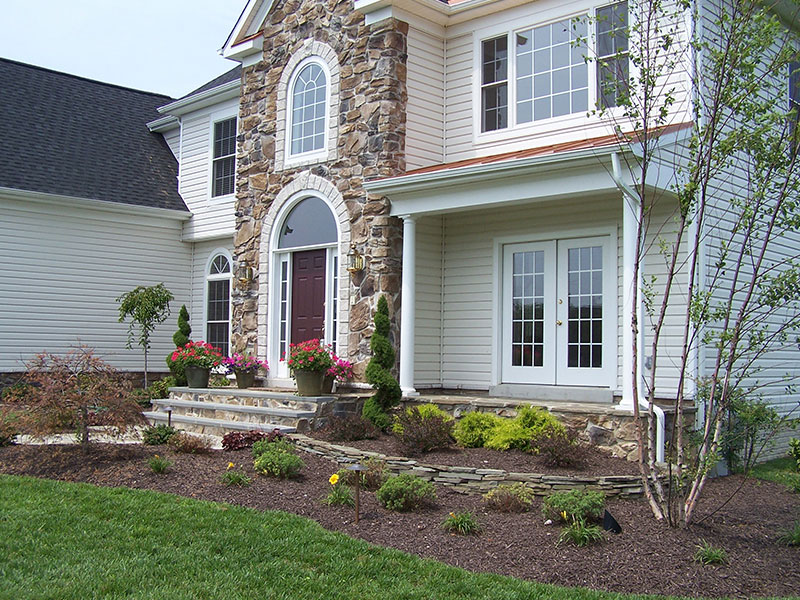 Landscape Maintenance – Consistency is key
We take as much pride and care in maintaining the beautiful dreamscape that we have installed as well. Our services include mulching installation, Spring and Fall year clean up, sod installation, grading and drainage solutions, grass cutting on yearly contracts, and lawn fertilization.
While Spring and Fall bring welcome changes to the weather, they also bring unwanted debris to yards. These chores impede your busy life, so our crews will tailor their expertise to efficiently clean up your yard to keep it in its elegant beauty. Rest easy that the yard your proud of stays in its best condition.
Make the weekly chore of mowing your lawn a thing of the past. Once you see the professional service of our lawn care technicians tend to your yard, you won't want to ever drag your own mower out again. Set your mind at ease knowing that we will take care of the beautiful landscape around your home. Less time setting aside to mow means more time to enjoy doing what you love.
Mid to late spring is the perfect time to lay down mulch as your plants and seedlings will love the nutrient rich moisture given from it. We assess your yard's needs and devise a plan to provide the best quality mulch and the appropriate amount and spread it for you. No need to worry about getting messy. Relax as we perform the labor efficiently to make your yard stand out so it's not only gorgeous but functional.