Skip to Content
Maintaining your perfect oasis
The tricky thing about landscaping is that things just keep growing. Once you have your perfect outdoor space, it takes a lot of time and energy to keep it looking pristine. Let us at Stallings Landscape take care of some of that hard work for you. Whether your landscape is suffering from overgrown shrubs or a patchy lawn, our landscaping crews will have your lawn looking flawless in no time.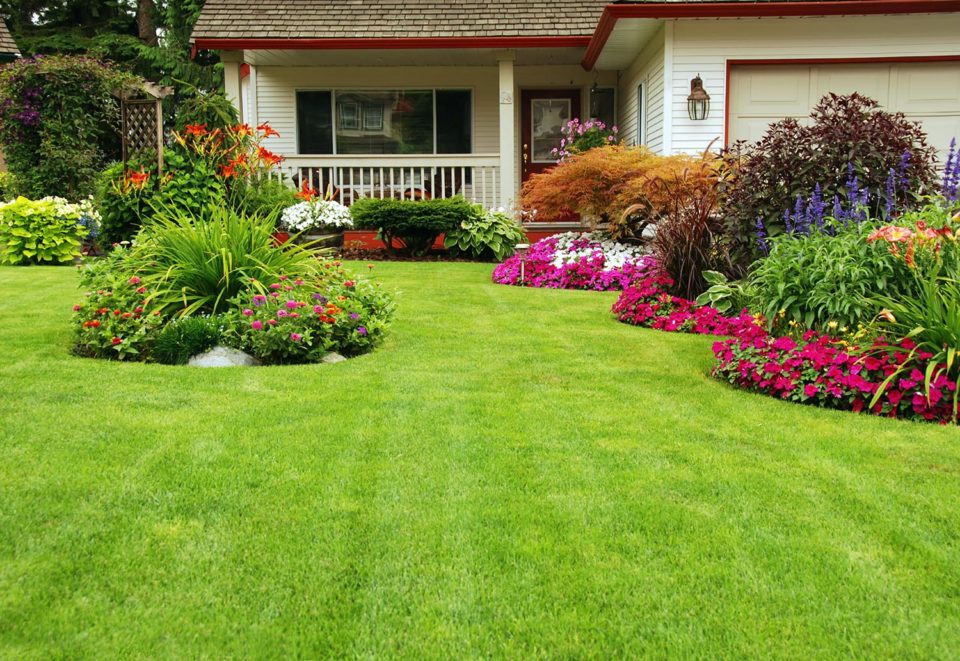 Aeration & Seeding – The key to a lush lawn
A healthy and well-cared for lawn can be the secret to beautiful landscaping, but just like your garden beds, a beautiful lawn requires proper attention and care.
Over time, the soil in your yard gets compacted. Compacted soil puts more pressure on the grass roots, which can reduce their supply of water and oxygen and leaves your grass looking thin. An easy way to remedy this is with aeration. Our landscape crew will use a lawn aerator to remove tiny plugs of soil from your lawn. These holes will reduce soil compaction and create a channel for water and oxygen to reach those grass roots, allowing your lawn to breathe again. With regular aeration, your grass will start growing in thicker and healthier than ever, and your lawn is sure to be the envy of everyone on the block.
Lawns also need seeded or reseeded in order to maintain that healthy, lush look. How often you should reseed depends on its condition and the amount of traffic your lawn receives, but leave that worry to us. Our knowledgeable landscape crew can come out and inspect your property to recommend the best course of action.

Shrub & Tree Pruning – Rejuvenate your landscaping
Shrubs and trees need regular pruning for a variety of different reasons, whether it's removing dead branches, encouraging blooms and healthy growth, or just to maintain its overall shape. Pruning is an important part of maintaining your landscaping, and our landscape crew is ready to take care of it for you. Let us help your trees and shrubs look their best. We'll remove any dead or dying branches while maintaining your tree or shrub's look and beauty.