Skip to Content
High-Quality Mulch from Stallings Landscaping Inc
Mulch is such a great tool for your garden and landscaping. Not only does it serve as an aesthetic-pleasing feature, but it also helps protect your plants. We also help commercial spaces look their best to bring in potential customers. The landscaping surrounding your business can make or break your reputation. Allow our professionals to help beautify your space with our extensive collection of mulch. Visit our shop to check out the selection or give us a call and let us know your address so that we can deliver your mulch to your home or office. We can either help spread the mulch to your desired locations or simply drop it off to let you do with it as you will.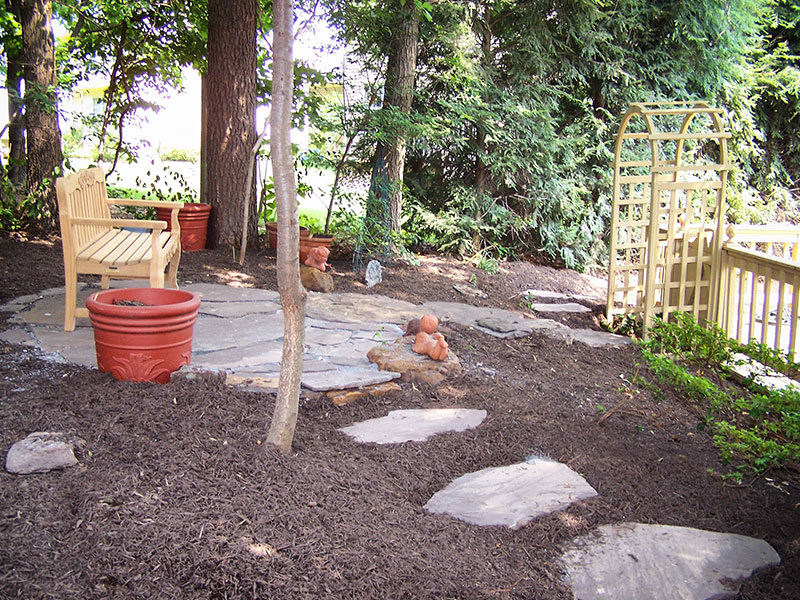 Types of Mulch Available
No matter if you need mulch for style and design or because you wish to use it for all its incredible benefits, Stallings Landscaping Inc is here to help. For the past two decades, we have helped homes and businesses step up their landscape game with many different mulches. Our experience helps you find the right match for your needs and design wants. Having a professional team on your side helps get the job done right and ensures you have healthy vegetation and flowers on your property. Below are some of the different types of mulch we provide our customers in the Davidsonville, MD:
Leaf Mulch
Cedar Mulch
Playground Carpet Mulch
Double Shredded Hardwood Mulch
Brown, Red, or Black Mulch
And Many More
Benefits of Using Mulch
Not only does mulch help your garden and landscaping look complete, defined, and more beautiful, but your plants benefit as well. Mulch helps protect your plant's roots from the heat while retaining moisture to feed them. We also carry options to help with weed control to prevent weeds from destroying your plants and vegetables. One of the most valuable benefits is the ability to prevent soil compaction. Gardeners are very aware of how much time can get wasted continuously trying to loosen up your soil to ensure it can soak up water and other necessary nutrients. We also help you find the right color to match your current design or to build on your imagination for landscaping.